A great team of friendly knowledgeable professionals who are always on hand to offer expert advice and assistance.
Rely on us
We have a great team of knowledgeable professionals who are always on hand to offer expert advice and assistance.
Nationwide coverage
With four nurseries in the UK we can confidently offer nationwide coverage. Our two sites in Sussex are well placed for serving London and the South East.
Contact us
Make contact with the G Team to discuss your projects and let us become your reliable no.1 supplier of plants.
Greenwood landscaper pack
Place a single delivery worth more than £1500 & receive a free Greenwood landscaper pack!
Product range
The G Team
These are the members you will speak to on a daily basis and will work with you to achieve your goals.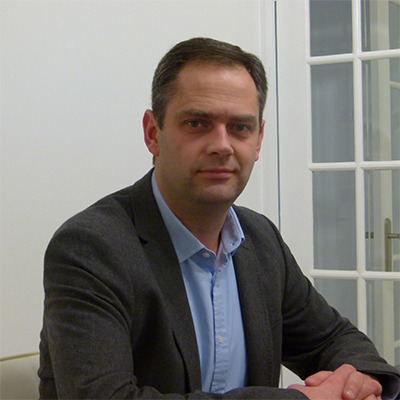 Glenn Devenish
Managing Director
Glenn enjoys providing enthusiasm and inspiration to the whole team, interacting with colleagues and providing the vision for the company with many initiatives and future developments to ensure we fulfil our vision to become the leading Wholesale nursery by 2018. He enjoys visiting clients and finding out new ways Greenwood can help our clients by my making life straight forward for them.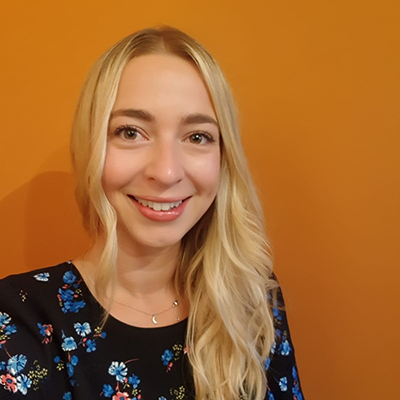 Claire Harding
Executive Assistant
Working closely with Glenn and Tom, Claire works hard to make sure everyone on the team is focused and working towards the Greenwood vision. Diary organsisation, meeting planning, booking travel and event organisation are all part of her day to day role.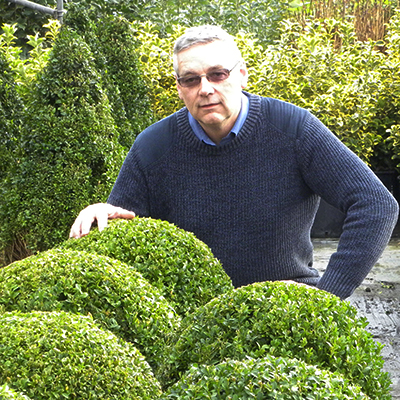 Kevin Merritt
Operations Manager
Usually at the desk by 5.30am, Kevin is preparing the last few tweaks to the transport and mornings dispatch ensuring for many one of our 8-10am delivery slots and a smooth customer experience throughout, then preparing for yet another busy day dealing with your queries, arranging transport and delivery routes for the following days.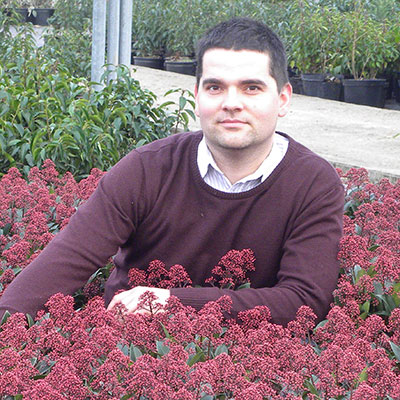 Tomasz Wozniak
Southern Nursery Manager
Tom's eye for detail as an experienced plantsman set him apart in the industry and his leadership skills in motivating the production, dispatch and stock maintenance teams ensure Greenwood are ahead in supplying predominately our own material on the planting projects supply.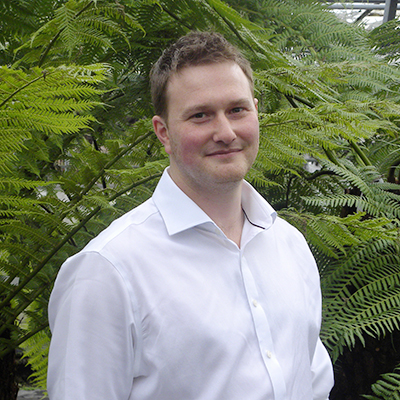 Alastair Fairbairn
Allocation & Purchasing Coordinator
Alastair works with our Nursery managers and our extensive network of suppliers to ensure the goods are ready for dispatch when they are required. Working on our philosophy of short lead times brings its challenges but the efficient teamwork in this department ensure we deliver the unrivalled service levels in the industry.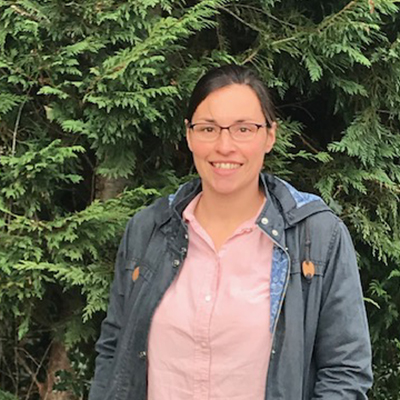 Hayley Presley
Purchasing & Accounts Coordinator
Hayley works in the finance department where she beavers away on credit control, she also does the non-plant purchasing for all the Nurseries, and assists in Paying the end of month bills, as an important member of the admin team you will often hear her answering the phone when you call.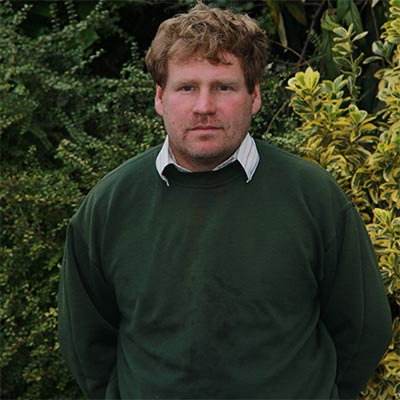 Dominik Jakubzcak
Northern Nursery Foreman
Dominik oversees the stock maintenance, production and dispatch from both the Willaston & Chester Nurseries, this includes the young plant production and specialist growing of other species such as hebe, roses, container hedging and trees.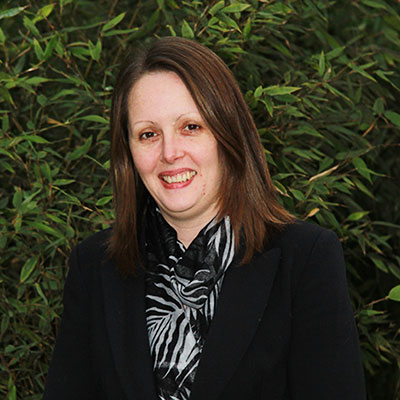 Helen Griffiths
Receptionist and Order Processor
Helen will often answer your incoming calls and works hard in putting your orders onto the system, checking details including delivery dates and stock lines that are entered and ensuring you receive an order confirmation She then hands the order over to the operations team for action.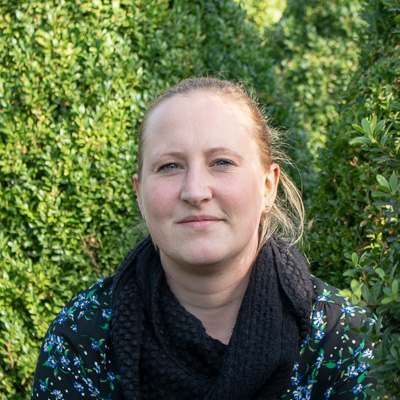 Barbara Szczudlik
Purchasing and Operation Support
Barbara joined the 'G Team' in December 2017 and hit the ground running in the purchasing department working alongside Alastair. Barbara works hard sourcing various plants, tree, hedging and shrubs from UK Suppliers and further afield, working to tight deadlines on regular occasions. As well as this busy role Barbara is always willing to lend a helping hand to everyone in the team.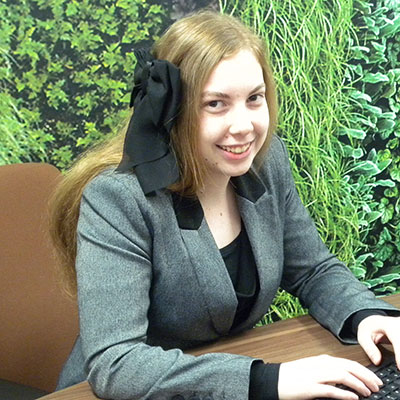 Claire Pallister
Purchasing Assistant
Claire works in the purchasing team, the swiftness of the timescales in the department we operate mean there is a need of support to keep the wheels turning. Helping out with purchasing especially from our network of small UK growers means she is someone they hear from regularly, her other forte is assembling the 'Landscaper Packs' - the Landscapers Friend!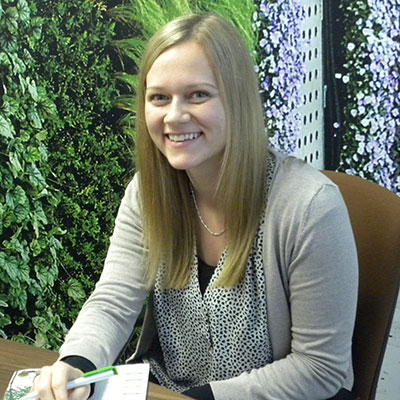 Taryn Lambert
Internal Sales Coordinator
Taryn works within the sales team answering your pricing enquiries and ensuring the speedy return of your quotes. Our aim is to get secured quotes back to you within two hours (You can have any quotations back instantly if you use our tender tool app) Friendly, dedicated and an ability to type very quickly, Taryn aims in making your experience with Greenwood both productive and enjoyable.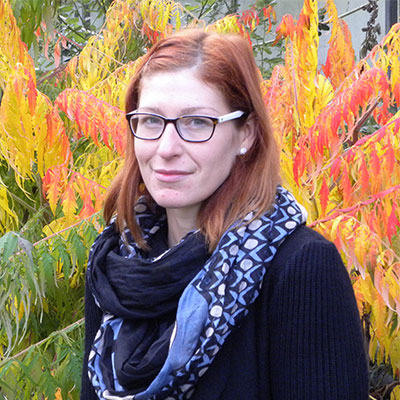 Veronika Kubankova
Operations Support Assistant
Veronika is our latest addition to the team and in direct support to Kevin our Operations Manager, her previous skills in languages and human resource is providing an excellent base to support the team. Her responsibilities are in the supervision of the packing and dispatch teams and assistance in the transport. Our existing clients are familiar with her friendly emails booking in a delivery for the following morning.
Pawel Szczepanik
Outdoor and Dispatch Manager
Pawel is a new member of the team but got stuck straight in as soon as he arrived! Based in Aldingbourne HQ, Pawel is responsible for supervising all the picking and packing of orders and heads up the dispatch team. Additionally, Pawel looks after stock maintenance at our Aldingbourne HQ and during our busy times assists Kevin organising our transport to ensure your delivery arrives on time!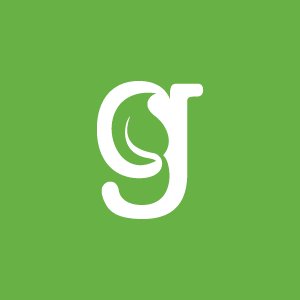 Tender Tool
In your back pocket
The Tender Tool is truly an extension of our team and is with you 24/7. It's the revolutionary website that is set to take the industry by storm.
Learn More